Enjoy your Home8 Next-Generation Plug-and-Play Security, Safety & In-Home Care Systems
Customize your system by adding easily smart devices to your needs
All new systems purchased include a FREE One-year trial period of Premium Service
After one year, you will be downgraded to FREE Standard Service Plan (unless you opt in for our Premium Plan)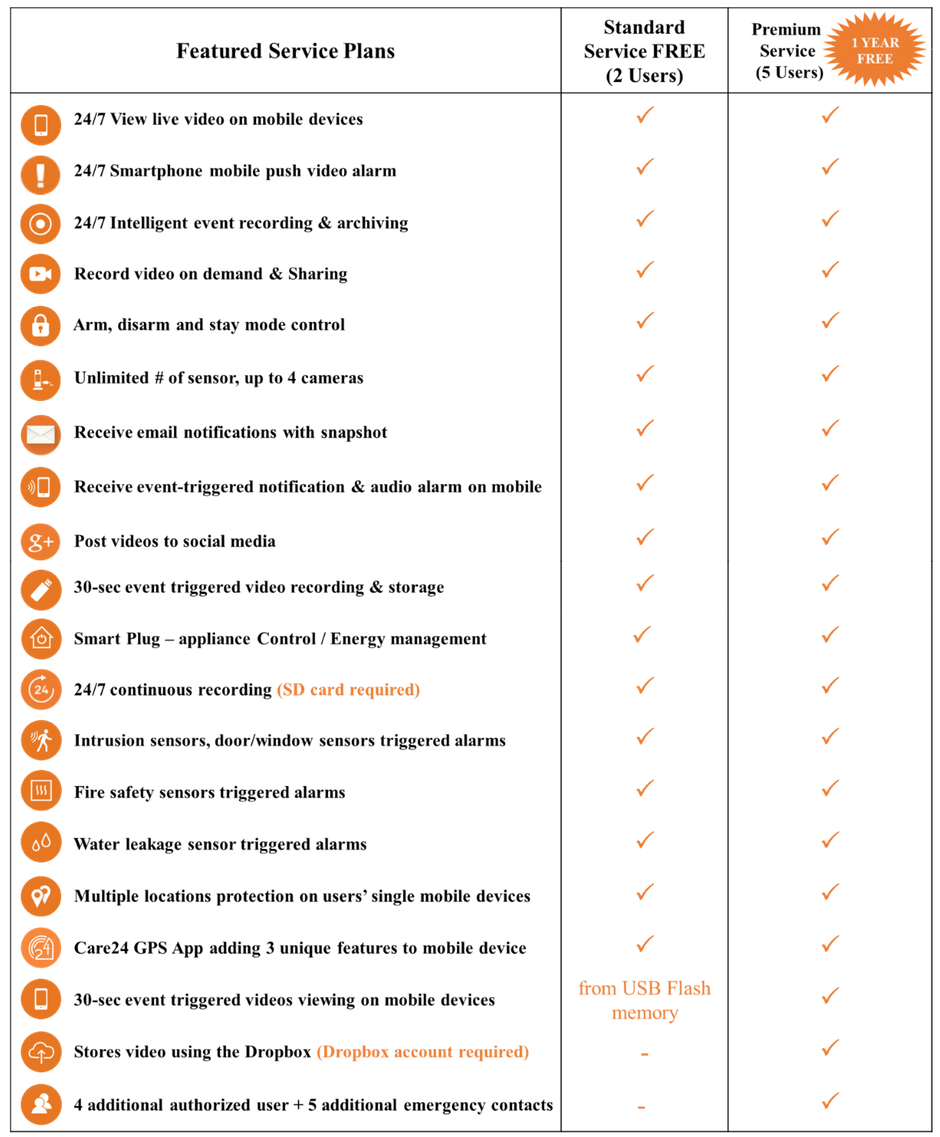 After the FREE one-year trial period of Premium Service, customers willing to maintain this Premium Service can
upgrade the FREE Standard Service to Premium Service for a NZ $12.99/month or NZ $129.90/year (2 months free)
Unique Premium Service Plan
"Group Notifications"
ensures that all parties involved in an emergency – seniors, caregivers, emergency contacts, and
medical personnel, with supervisory video access and privacy control – are immediately notified in
an event for prompt attention and prioritized response
One system owner
Five authorized users (or family members)
all being alerted at once
Five emergency contacts
all being alerted within 5 minutes if authorized users do not respond
home8care systems offer connected collaborative communication technology that is far superior to
those costly legacy call center's operator calling service.
Patented collaborative notification App, event-video alarm service, supervisory control, secured video
privacy, plug-n-play system set-up, and real-time user-add-drop are just a few among many service
features that differentiate home8care systems from the rest of the marketplace.
---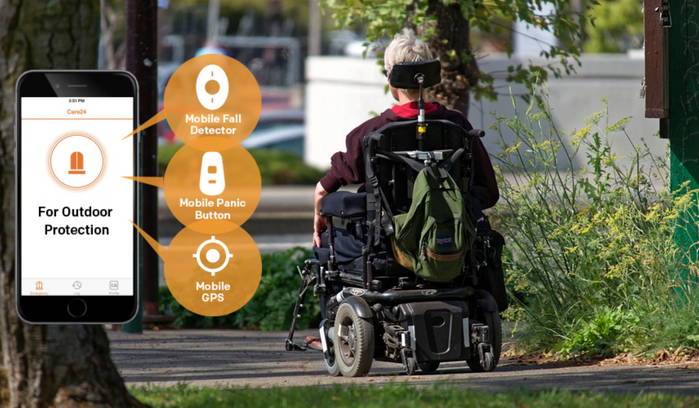 Bonus Outdoor Care24 GPS App
Care24 GPS turns your loved one's mobile phone into
a fall detector
a panic button
a GPS tracker
Whenever the app detects a fall, or your loved one triggers the virtual panic button within the App, you will immediately receive an alert on your mobile phone. With the built-in GPS location finder, you will know their location and be able to help instantly!